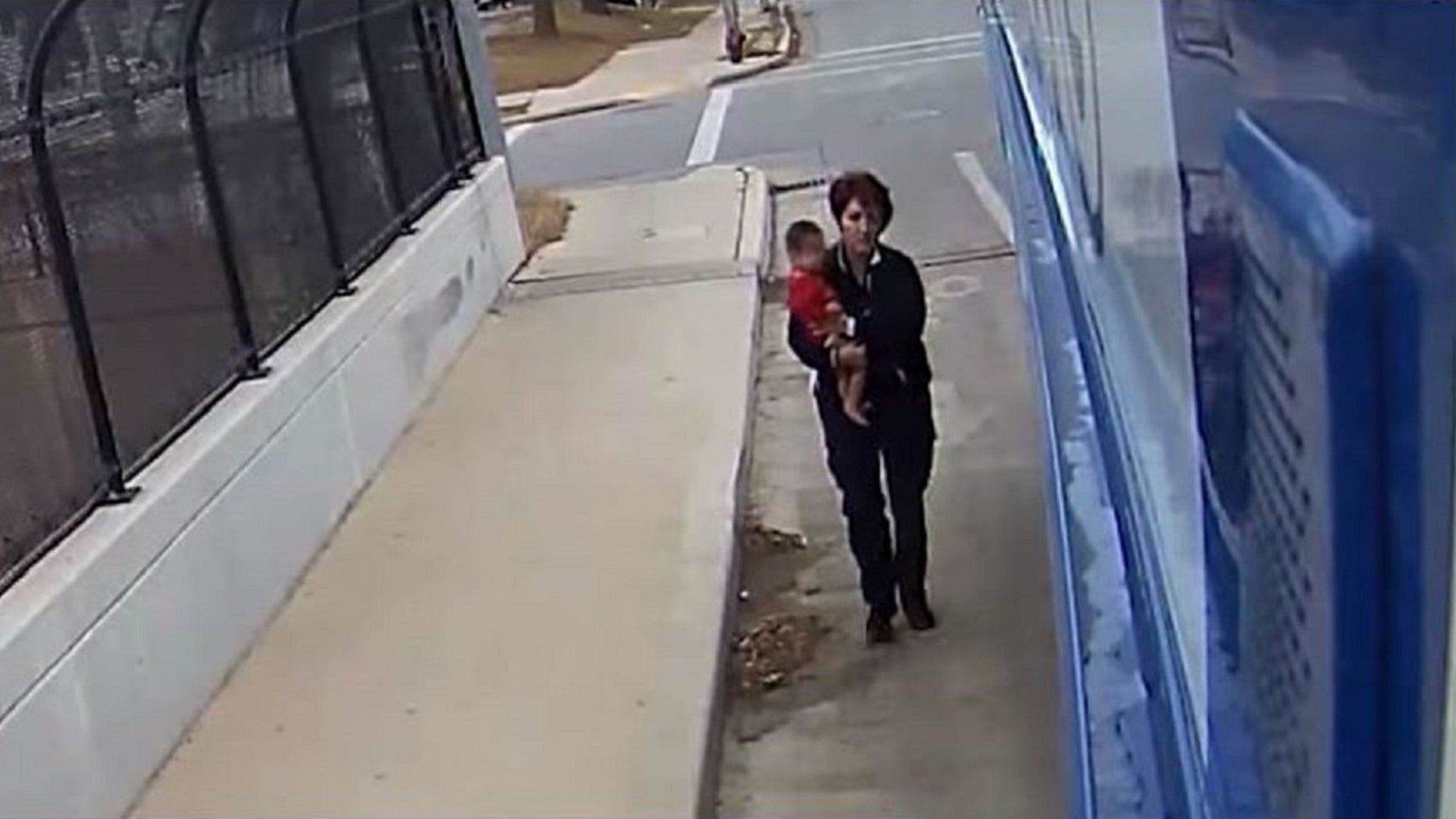 Irene Ivic discovered a child who was strolling barefoot and alone on Dec. 22, 2017.
(Milwaukee County Transit System)
A Milwaukee train motorist on Thursday was concurred for her swift-thinking when she beheld a child final month doubt barefoot and alone on a facet of a turnpike overpass.
Irena Ivic, a train driver, noticed that child during turn 8 a.m. on Dec. 22. The child was sporting onsie and a diaper in below-freezing climate. The video was prisoner by as seen in a Milwaukee County Transit System (MCTS).
Ivic stopped her train and ran towards a kid, in response to a MCTS. She introduced a tot into a train and one other newcomer lent her a jacket.
CLICK HERE TO GET THE FOX NEWS APP
"Oh my God, we am shaking," Ivic is seen within a video revelation passengers, as she hold a tot in her arms.
Authorities arrived on a train and have been after in a position to reunite a tot along with her father, Hasan Ali Abdul Kasim, Fox 6 Milwaukee reported. Kasim educated a hire he believes his spouse, who he mentioned has a psychological sickness, took a tot to a church via a turnpike and forgot about him.
No losses have been filed within a case.