More than 750 people were affected, with at slightest 200 sent to hospitals by the food poisoning that left them queasiness and pang serious dehydration.
A lady and child have died, Iraqi apportion Adila Hamoud said.
At slightest 300 people sojourn in vicious condition, she added.
The conflict happened after an dusk dish supposing by a gift at the Hassan Sham U2 stay circuitously Mosul.
Medics were still treating patients – mostly immature children – in a tent on the corner of the stay on Tuesday afternoon.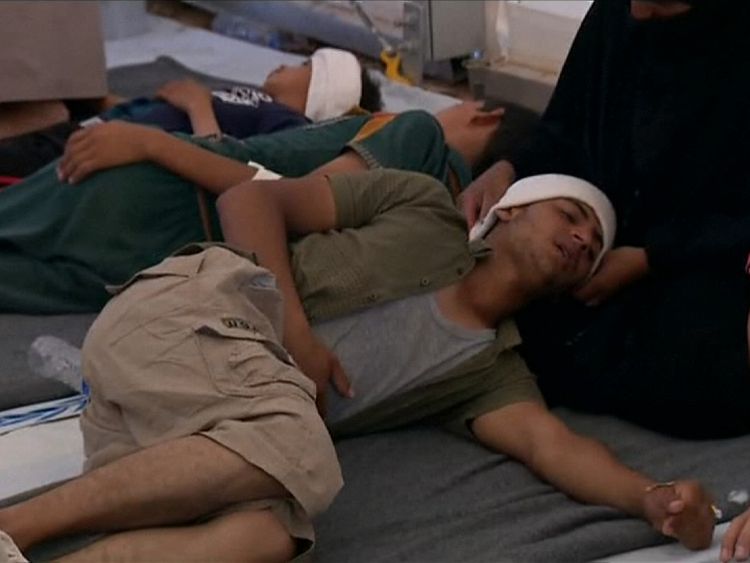 The food was meant for an iftar, which Muslims use to mangle the daily Ramadan fast, and contained beans, rice, duck and a yoghurt drinks, the Rudaw news organisation said.
It was brought from a grill in circuitously Erbil, breaking a anathema on organisations bringing food into the camp, the organisation added.
Rudaw also reported that the grill owners had been given arrested.
Amira Abdulhaleq, from the UN's interloper organisation UNHCR, said: "We still don't know (the reason for the food poisoning), there is a police review being done.
"We have no justification yet. Again, we don't know where the decay happened, either it was in the packaging, in the preparation, in the transportation."
The stay easterly of Mosul is home to some-more than 6,000 people amid a US-backed Iraqi descent to chase IS militants from the city.