The 3 people inside the "pro-regime" tank were killed by an MQ-9 Reaper drone on 10 Feb – but the occurrence has only just been confirmed.
No US or associated troops were hurt.
The T-72 tank came from the "same plcae and same antagonistic force" which attacked US special operations troops and associated Syrian fighters last week nearby Deir ez Zor, pronounced a statement.
The tank had been "manoeuvring with concurrent surreptitious fire on a defensive position assigned by Syrian Democratic Forces and Coalition advisers", US Central Command added.
SDF fighters and bloc advisers are battling Islamic State militants easterly of the Euphrates River in Syria.
The Syrian army, which is upheld by Iranian-backed militias and Russian forces, are active on the other side of the stream by the city of Deir ez Zor.
The strike on the tank happened on the same day that an Iranian drone was shot down over Israel.
An Israeli warrior jet subsequently crashed after being shot down during airstrikes against "Iranian targets" in Syria.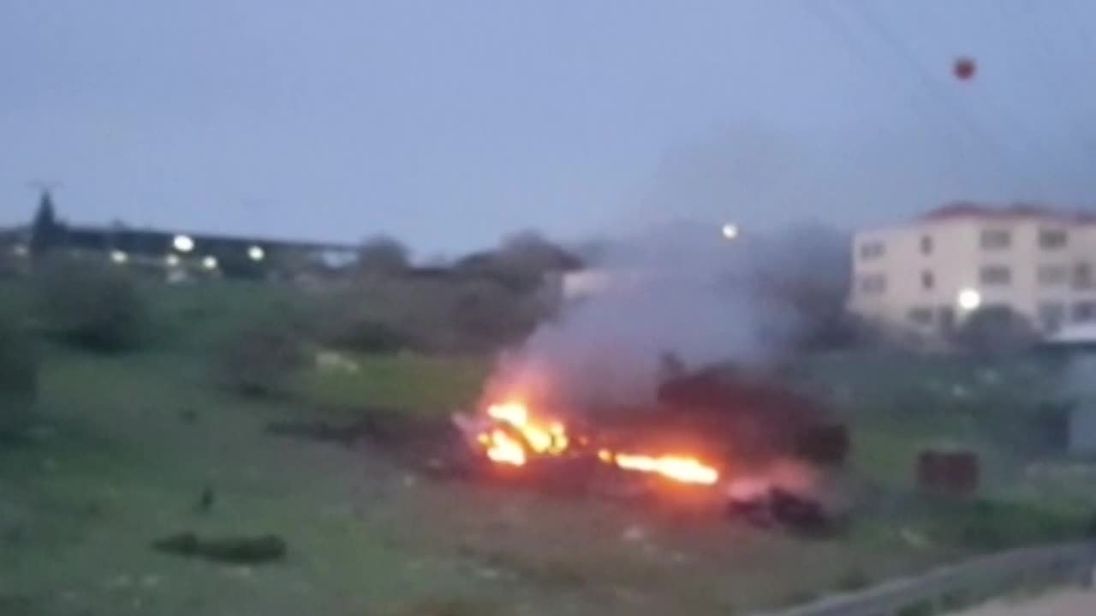 The UN, meanwhile, is pulling to get a ceasefire in Syria.
Its emissary informal charitable coordinator for the Syria crisis, Ramesh Rajasingham, pronounced such an thought was "not cake in the sky".
"What we would like to see is an evident ceasefire, and we consider that's very possible, we've had it before," he said.
Mr Rajasingham pronounced Eastern Ghouta was at breaking point, and the northwestern Idlib governorate a catastrophe.
In another development, Islamic State has reportedly been suspended from Idlib province.
A orator for the Jaish al-Nasr coterie said: "We hit them with artillery in the city of Al-Khowein until they concluded to surrender."
More than 340,000 people have been killed and millions replaced given the dispute in Syria erupted in Mar 2011.