Mr Trump done the scurrilous acknowledgement after Democratic senator Richard Durbin told him a lottery for visas would be finished under the proposal, according to several sources who spoke on condition of anonymity.
In exchange, Mr Durbin pronounced people journey from countries pang from healthy disasters or polite strife, including Haiti and El Salvador, would be allowed to stay in the US.
Mr Trump privately questioned because the US would wish to acknowledge some-more people from Haiti, and also mentioned Africa, the sources said.
One of the sources who was briefed on the review quoted Mr Trump as saying: "Why do we wish all these people from Africa here? They're shithole countries… We should have some-more people from Norway."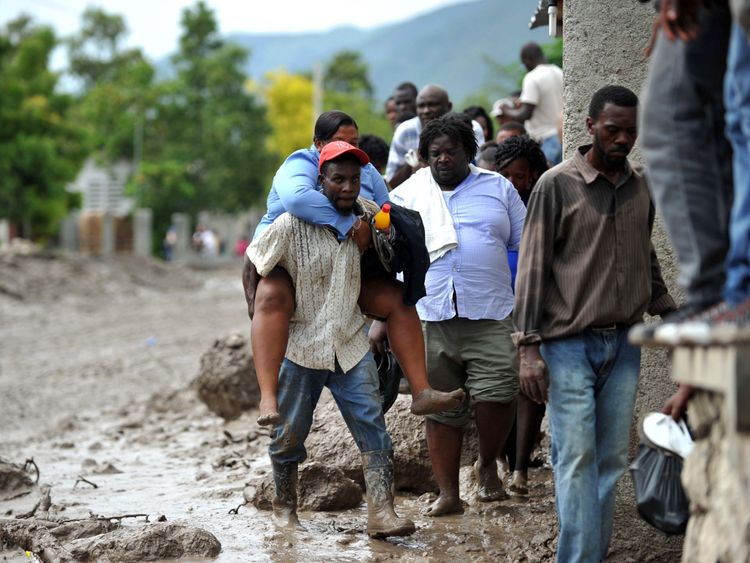 The White House did not repudiate the critique of Mr Trump's use of language, but instead suggested the President was "fighting for permanent solutions" that strengthen the nation, in partial by the use of a merit-based immigration system.
"Certain Washington politicians select to fight for unfamiliar countries, but President Trump will always fight for the American people," White House orator Raj Shah pronounced in a statement.
"He will always reject temporary, diseased and dangerous refuge measures that bluster the lives of overworked Americans, and undercut immigrants who find a better life in the United States by a authorised pathway."
:: Why did the President use scurrilous language?
Some Democrats seized on Mr Trump's critique to advise he is anti-immigrant.
"We always knew that President Trump doesn't like people from certain countries or people or certain colours," congressman Luis Gutierrez said.
"We can now we contend with 100% certainty that the boss is a extremist who does not share the values enshrined in the Constitution."
Illinois Senator Kwame Raoul, whose relatives came from Haiti to the US in the 1950s, pronounced Mr Trump had "demonstrated himself to be unfit, unknowledgeable about the story of this country and the story of contributions that immigrants, quite Haitian immigrants, have done to this country."
Leaders of some African countries have been demure to criticize Mr Trump's difference directly, many anticipating themselves in an ungainly position as recipients of US aid.
South Sudanese supervision orator Ateny Wek Ateny said: "Unless it was privately pronounced about South Sudan, we have zero to say."
But African media were some-more stirring with criticism, with South Africa's Daily Maverick saying: "Casual Friday at the White House is shortly to embody hoods and tiki torches at this rate".