The dog had been brought on house the United Airlines moody in a tiny conduit designed to fit under a chair but the lady carrying it was reportedly told to put it in the locker.
Passengers pronounced they listened the dog barking during the moody from Houston to New York on Monday night.
But they didn't know the dog had died until the craft landed at LaGuardia Airport, around 3 and a half hours later.
In a statement, United described the death as a "tragic collision that should never have occurred, as pets should never be placed in the beyond bin".
Passenger Maggie Gremminger wrote on Twitter after the flight: "It was clearly a dog and while the business was austere about leaving it under the set, the attendant pushed her to (put the dog in the beyond locker).
"At the finish of the flight, the lady found her dog, deceased.
"She sat in the aeroplane aisle on the building great and all of surrounding passengers were definitely stunned."
Ms Gremminger added: "I am troubled and traumatised."
The woman, Catelina Robledo, had also been travelling with her daughter, Sophia Ceballos, 11.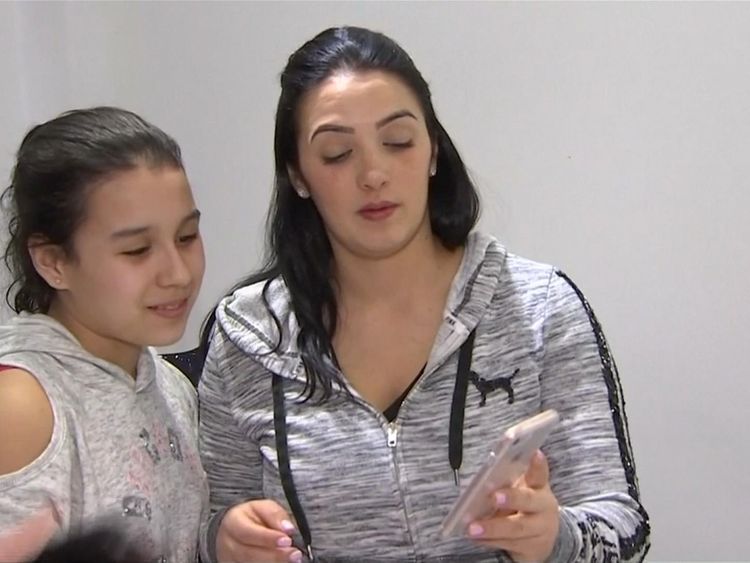 Sophia pronounced they had been told the dog would be in the way before it was put in the locker and the attendant "closed it like it was a bag".
She pronounced that, after the moody landed, her mom had got up and got the bag. "She took him out and she's like 'Kokito, Kokito arise up!'"
United orator Charles Hobart pronounced the moody attendant had told the dog's owners to put the pet conduit in the beyond locker since it was partly interference the aisle.
He pronounced it was misleading because the conduit was not placed under a seat.
United's own policy on pets in cabins states that an animal's cabin "must fit totally under the chair in front of the patron and sojourn there at all times".
The airline is questioning the occurrence but the dog owners and her two children had had their flights refunded, along with the price they had paid to bring their pet on board, Mr Hobart added.
Eighteen animals died while being ecstatic on United last year, against 6 cases on other US carriers combined, according to Department of Transportation figures.