An halt solution where both employers and employees will be compulsory to compensate aloft grant contributions has been agreed.
The halt arrangement says that the transitory duration for which aloft contributions would need to be paid would be implemented on 1 Apr 2019 and last for 3 years.
The stand-off over pensions has seen academics strike over a series of days in criticism at changes to the Universities Superannuation Scheme (USS).
Proposals to change the USS from a "defined benefit" scheme, which gives workers a guaranteed income in their retirement, to a quite "defined contribution" scheme, in which pensions are theme to fluctuations in the batch market, shaped the concentration of the complaints.
The University and College Union (UCU) claims the changes would cost staff £10,000 a year after retirement.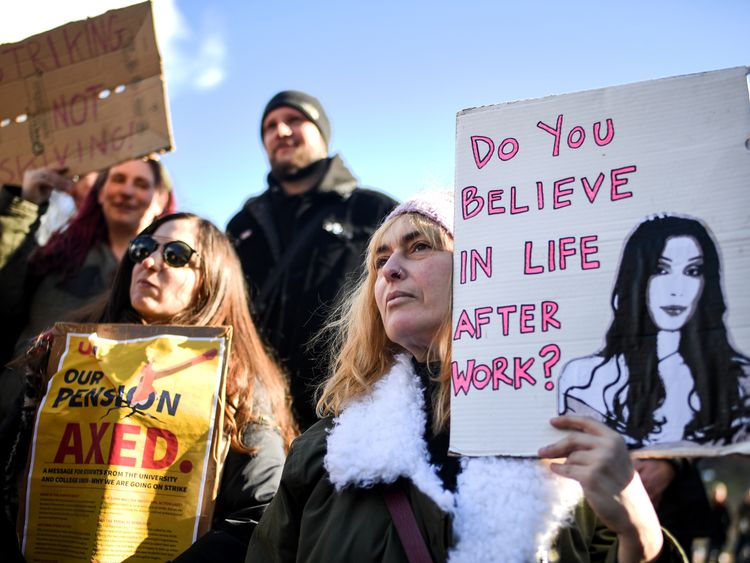 Members had been approaching to strike for 5 operative days this week, rounding off 14 days of industrial action.
A orator for the UCU pronounced the agreement would be deliberate by its aloft preparation cabinet and bend member on Tuesday.
The strike has resulted in hundreds of thousands of students being forced to miss lectures, seminars and assessments.
More than 60 universities have been affected.