Those collected outward the building in Finsbury Park shortly after 12.15am on 19 Jun last year were "splattered all over the place", the jury at Woolwich Crown Court was told.
Witness Ibrahim Benaounda described the impact as like being "on a rollercoaster", observant he could feel his skeleton breaking as he spun in the air.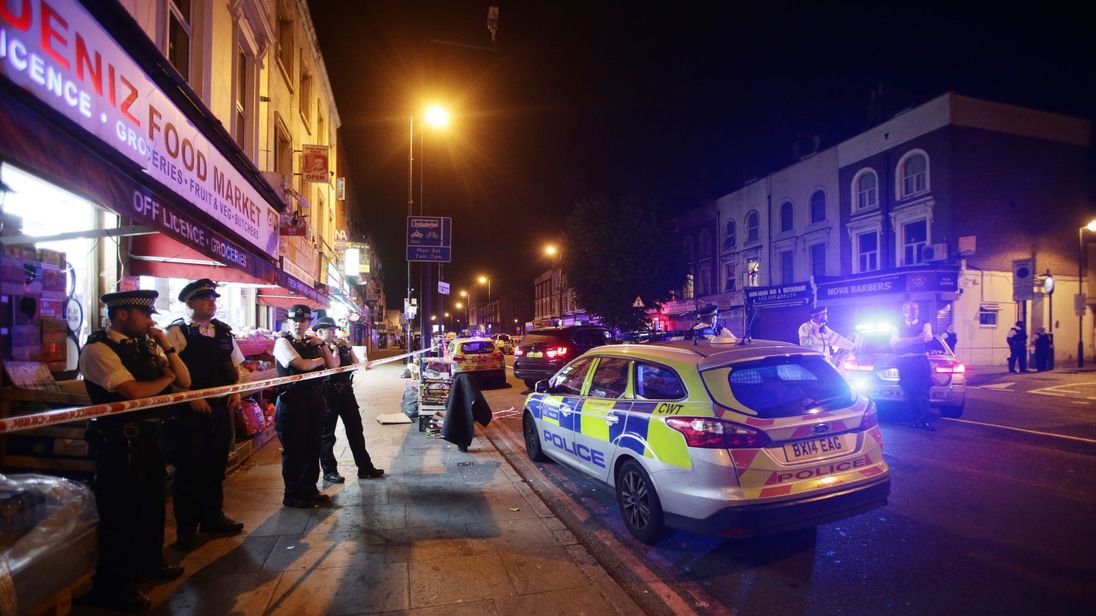 Prosecutors lay that 48-year-old Darren Osborne, from Cardiff, targeted the worshippers deliberately.
Makram Ali, 51, collapsed after leaving Ramadan prayers and was being helped by a throng before a outpost gathering into him.
He died and 9 others were injured.
A 999 call, played to the court, was finished after Mr Ali collapsed. It includes the moment the outpost ran into the crowd.
The tourist is listened saying: "Someone's just come with a big outpost and run over a lot of people. People are dying, he's just run over everyone. People are failing man."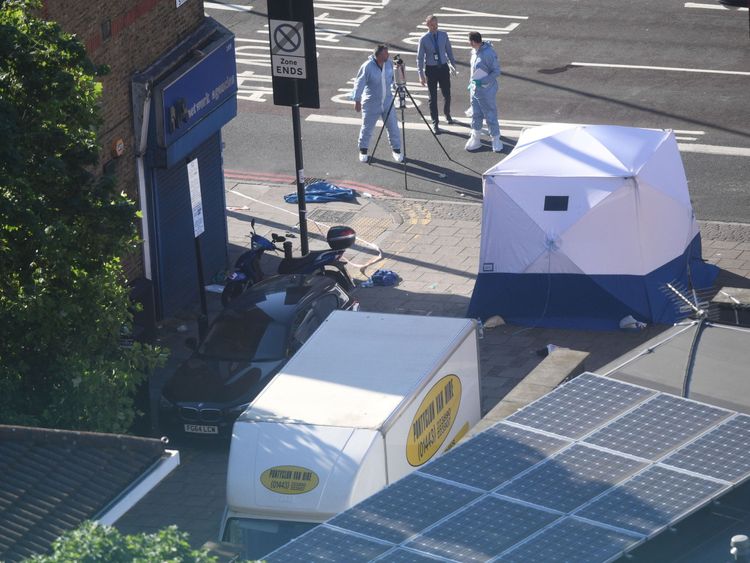 Adnan Mohamud pronounced he listened the motorist speaking after he had been wrestled to the ground.
"Whilst this male was on the floor, we remember him saying, 'I have finished my job, you can kill me now'. He was smiling as he pronounced it," Mr Mohamud pronounced in a matter to the court.
"Something we will never forget was that he was constantly smiling. we knew at this indicate that what he did was not an collision – it was really deliberate," Mr Mohamud added.
Mohammed Geedi, 28, told the court: "I see the big white van, we can see the headlights… we can hear a rev."
Following the impact, Mr Geedi "looked at a lot of people just splattered all over the place".
Susan Can pronounced in a matter that as the outpost motorist was incarcerated and put in the back of a police van, she saw him "blow a lick at the crowd".
This finished a "very angry" throng "angrier still".
After the motorist was set on by a organisation of about 10 to 15 people who threw punches at him "from almost every direction", Imam Mohammed Mahmoud told them to stop.
"It was a healthy response," Mr Mahmoud told the court. "He posed no mistreat to anybody. He was immobilised.
"He wasn't a hazard and therefore he should answer for his crime in a justice such as this, which he is doing now, and not in a justice in the streets."
Darren Osborne denies the murder of Mr Ali and the attempted murder of "persons at the connection of Seven Sisters Road and Whadcoat Street, London".
The hearing continues.