Around 60 firefighters extinguished the blaze, which started in a retard of toilets and widespread to the categorical confluence and roof.
"Enquiries have been ongoing currently and we now have reason to trust the fire may have been started deliberately," superintendent Sandra England said.
"Officers are operative to brand anyone who may have been concerned in the incident, and we are appealing for information from members of the public."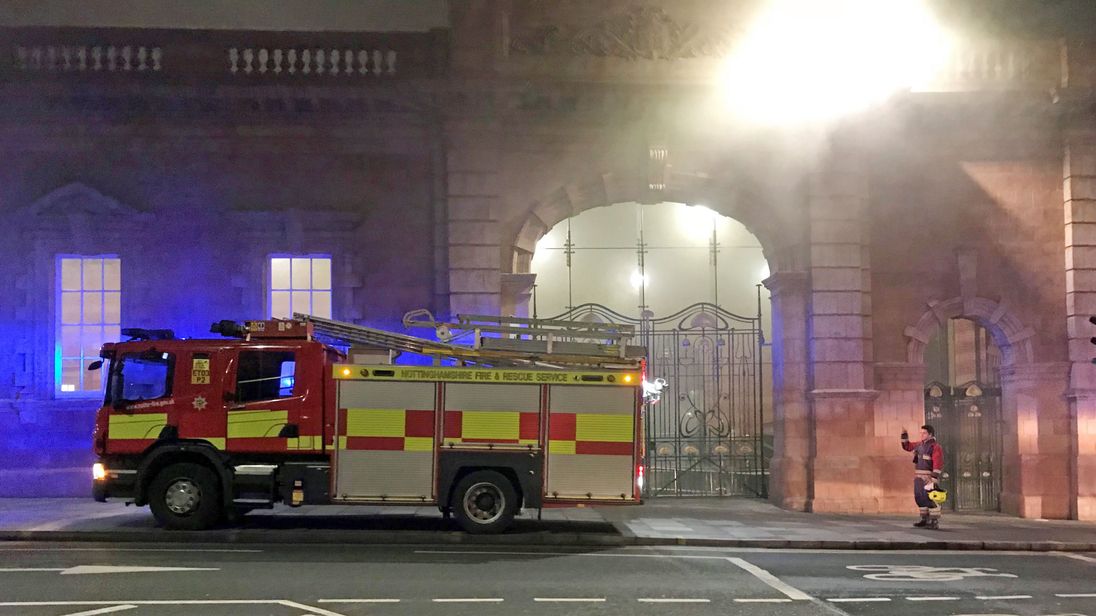 No one is believed to have been harm in the fire, which caused major ride intrusion and sealed the station.
In a video posted on Twitter, occurrence commander Bryn Coleman pronounced crews had been "offensively firefighting" using respirating apparatus, with firefighters in "some genuine serious conditions in terms of feverishness and smoke".
He told Sky News that officers were now questioning and appealing for witnesses.
"Obviously the CCTV is a essential partial of the investigation. There's a lot of CCTV in the hire that we need to seize and locate," he said.
Fire officer John Mills told the Nottingham Post it was the misfortune glow firefighters in the city had seen for 20 years.
"This is about complexity rather than the distance of the fire," he said. "People pushing by the categorical roads in the city will hardly see any smoke.
"That is since the fire is blazing invariably by voids, which puts it out of steer and creates it impossibly formidable for us to locate."