Nottinghamshire Fire and Rescue Service pronounced the abandon started in a "public toilet" and "spread to the roof". Crews arrived at 6.30am. Twelve appliances were called in.
While the fire is still being fought, it has been brought under control, and an review is underway.
In a video posted on Twitter on Friday morning, occurrence commander Bryn Coleman described it as a "protracted fire fighting operation".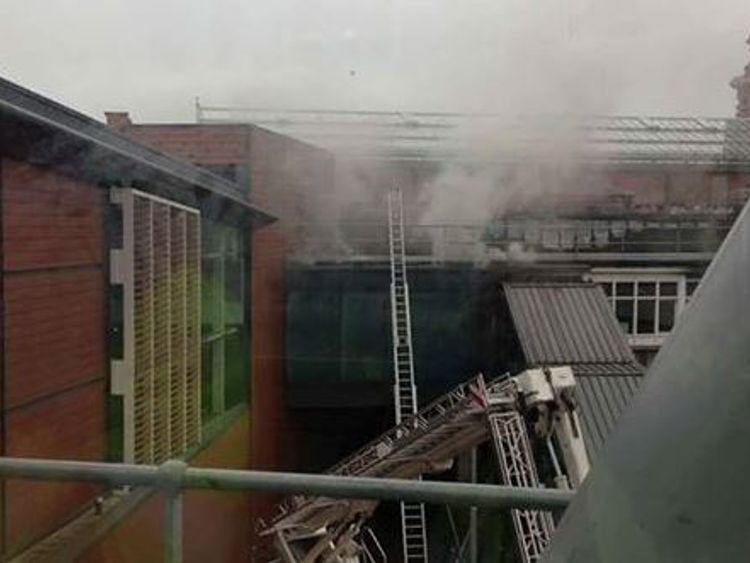 Staff were "offensively firefighting" using respirating apparatus, and crews were in "some genuine serious conditions in terms of feverishness and smoke".
Mr Coleman combined that the abandon were in the "walkways" between the new and old sections of the station.
Speaking after to Sky News, he pronounced the "main area of operation currently" was an "old overpass that's going opposite platforms 6 and seven". There were still fires "in that blank area", he added.
There is "smoke repairs to the strange confluence area of Nottingham hire and also smoke repairs to the new-build section", Mr Coleman said.
The fire service pronounced "nobody is believed to have been injured".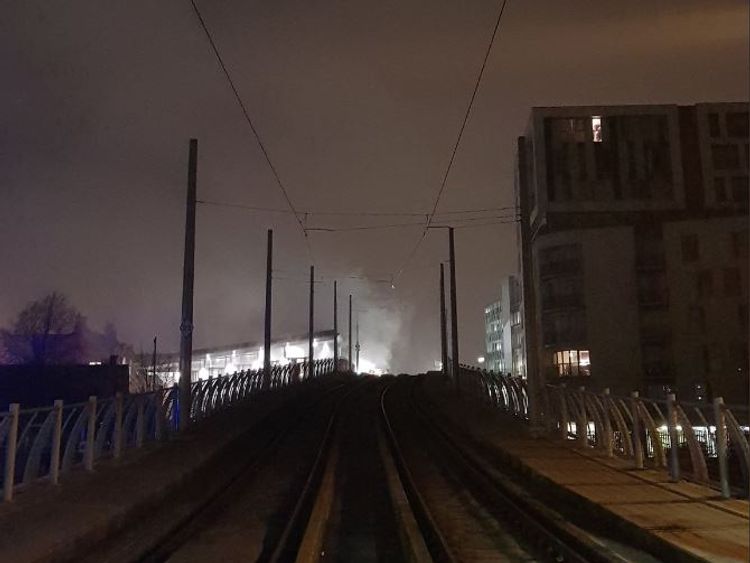 Fire officer John Mills pronounced it was the misfortune glow internal firefighters had seen for "20 years", the Nottingham Post reported.
"This is about complexity rather than the distance of the fire," he said. "People pushing by the categorical roads in the city will hardly see any smoke.
"That is since the fire is blazing invariably by voids, which puts it out of steer and creates it impossibly formidable for us to locate."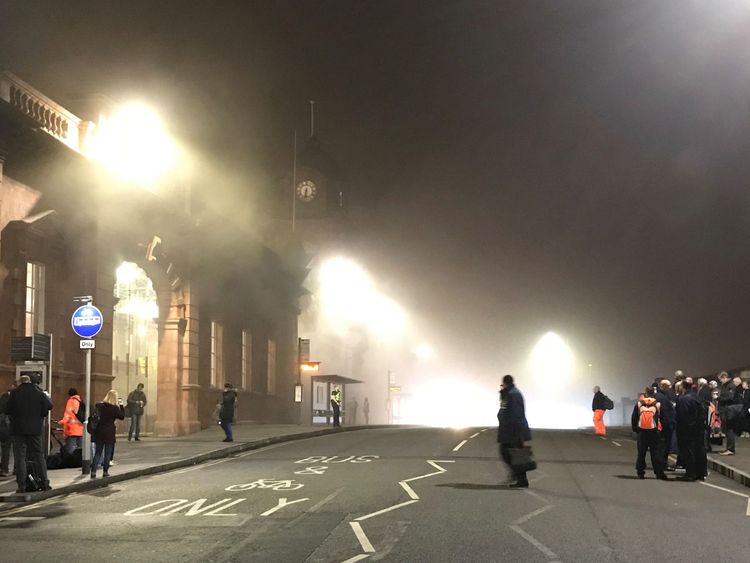 East Midlands Trains pronounced it approaching services "to be disrupted on all routes by Nottingham for the whole of Friday 12th January".
Nottingham South MP Lilian Greenwood tweeted: "Devastating pictures from Nottingham railway station.
"Thank you to the emergency services for your illusory work."