Alexanda Kotey and El Shafee Elsheikh were prisoner several days ago in Syria by Kurdish forces.
They were wanted in tie with the woe and beheading of dozens of people – including US reporters James Foley and Steven Sotloff, and British assist workers Alan Henning and David Haines.
The murder patrol they were partial of, which also enclosed Mohammed Emwazi – famous as "Jihadi John" – and Aine Davis, was nicknamed "The Beatles" since of the jihadists' English accents.
All 4 are believed to have grown up in the same partial of west London.
:: Who are the IS fighters nicknamed 'The Beatles'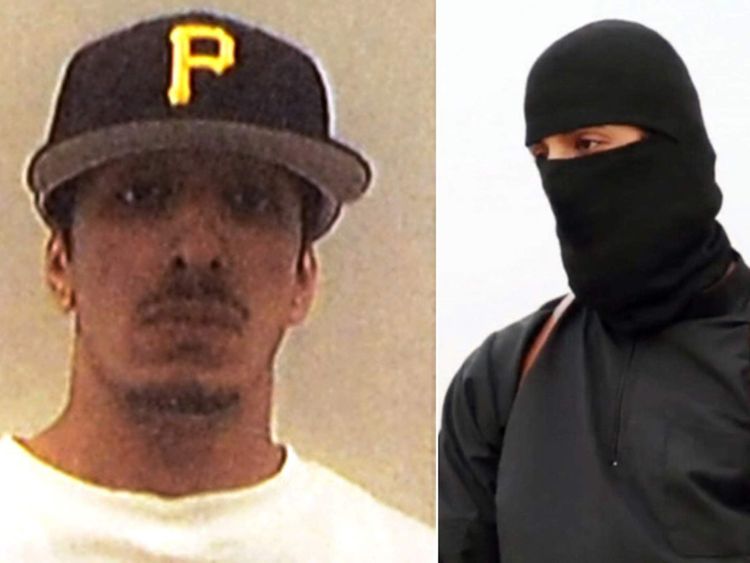 Last week, it was reported the Home Office had taken the surprising step of stripping both Kotey and Elsheikh of their UK citizenship, which was pronounced to have done it a lot reduction likely they will be returned to Britain to face trial.
However, the US is putting vigour on general partners to take back unfamiliar Islamic State fighters prisoner in the Middle East.
Pentagon central Kathy Wheelbarger, who will join US counterclaim secretary James Mattis at a limit in Rome on Tuesday, said: "We are operative with the bloc on unfamiliar warrior detainees and generally design those detainees to return to their country of start for disposition."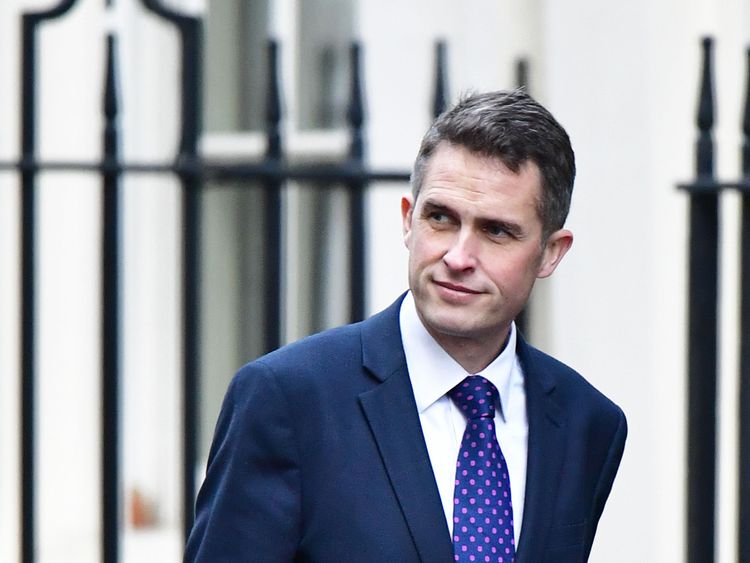 The American position could be resisted by Defence Secretary Gavin Williamson, who will also attend the entertainment in Italy.
The Cabinet apportion has pronounced he does not consider Kotey and Elsheikh "should ever set foot in this country again".
Tobias Ellwood, a apportion in Mr Williamson's department, has suggested prisoner jihadists should be sent to the International Criminal Court in The Hague, nonetheless the US does not recognize the court.
The Tory MP criticised the prior promulgation of terror detainees to Guantanamo Bay, which Donald Trump has vowed to keep open.
Home Secretary Amber Rudd betrothed Kotey and Elsheikh will "face justice" but refused to contend where they will be brought before a court.
She told Sky News: "The critical thing is that these two people face justice. We will always make certain it's scrupulously concurrent and that they face justice."
Asked either the span are still British, Ms Rudd pronounced she "can't criticism on particular cases" but added: "We will always make certain that we keep everybody safe".
However, a Whitehall source said: "The day these barbarous terrorists incited their back on this country in office of an immorality bulletin of carnage and slaughter, they dispossessed perpetually their right to return.
"They are not British subjects and should compensate the cost for their crimes in Syria."
Sky News understands the Government's position on prisoner Islamic State fighters has still nonetheless to be decided.
Diane Foley, whose son James was beheaded in 2014, hopes Kotey and Elsheikh will be put on hearing and sent to jail for life.
She pronounced promulgation them to Guantanamo Bay would be a outrageous mistake.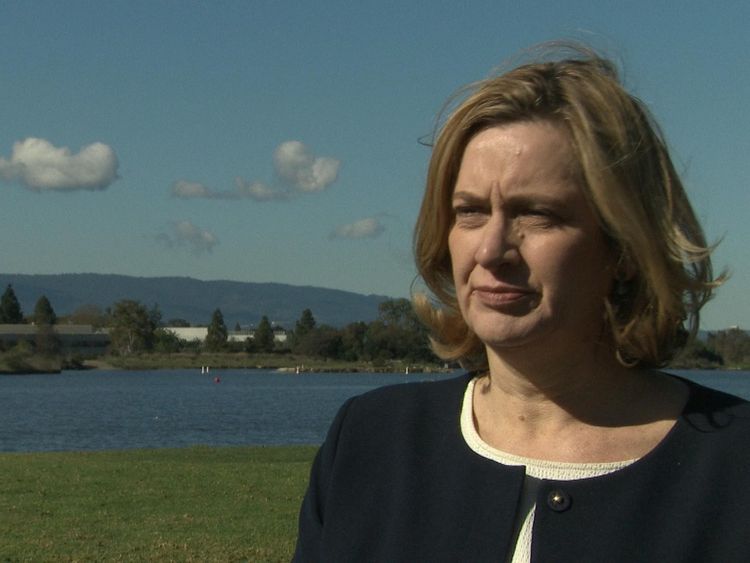 David Haines' wife, Dragana Prodanovic, also called for the span to face a satisfactory trial.
She told Sky News: "There is no dignified satisfaction. we wish they will go by a satisfactory hearing and get the judgment they merit – a life in jail – and not in a hotel, not in a very good jail with all the commodities, but solitary."
Kotey and Elsheikh are pronounced to have been trying to shun to Turkey at the time they were picked up by US-backed Syrian forces.
A orator for the Syrian Democratic Forces (SDF) pronounced a decision on either the men would be tried in Syria or elsewhere would be done once their own review into the span had concluded.