Things "cannot sojourn as they are" for the UK in its attribute with the EU once it has left the bloc, European Commission boss Jean-Claude Juncker pronounced in an residence to the European Parliament.
Mr Juncker was cheered by eurosceptic MEPs as he referenced the UK's depart date of Mar 29 2019.
Responding to the tiny group, Mr Juncker pronounced the time would come "when you will bewail your decision".
Nigel Farage hit back shortly after.
"The EU is bullying us," he said, before propelling Theresa May "to do what Trump has finished and mount clever against the European Commission, against the unelected bullies".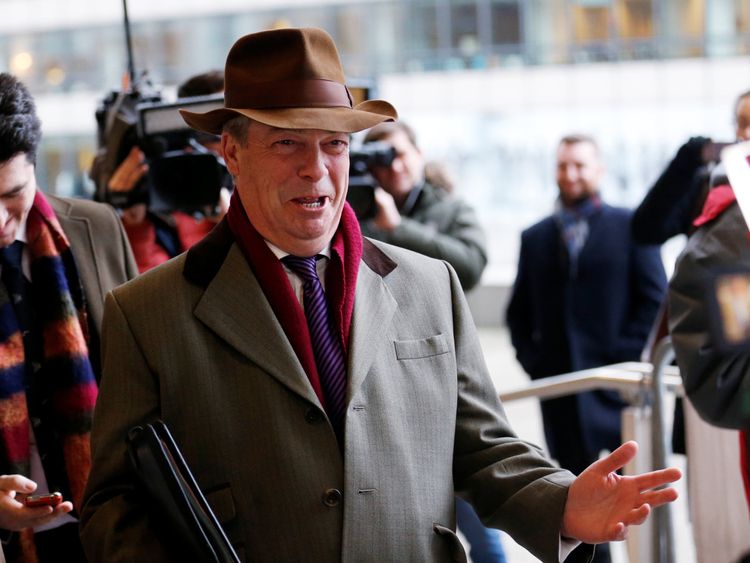 Despite Mrs May's Mansion House debate progressing in March, in which she sought to provide some-more information on the UK's Brexit plans, Mr Juncker pronounced the EU indispensable "more clarity on how the UK sees its future relationship".
Mr Juncker pronounced "cherry-picking is not going to be possible" in the future trade attribute between the UK and EU.
"I would rather have elite Britain not to have motionless to leave the European Union, but anyone who leaves the European Union has to know, frankly, what this means," he said.
"If you confirm to jettison, leave behind, the common agreements and rules, then you have to accept that things can't sojourn as they are."
Mr Junker pronounced the EU was prepared to work with the UK on its elite option of the Irish limit issue being resolved in the future trade deal, or by other specific measures.
But he combined "we need to accept petrify proposals from the UK first".
Mr Juncker said: "The 27 member states mount organisation and joined when it comes to Ireland. For us this is not an Irish issue, it is a European issue."
But he was heckled by one MEP, who shouted: "It is a British issue."
The European Parliament's Brexit co-ordinator Guy Verhofstadt also called for some-more sum from the Prime Minister.
He said: "There was this Mansion House debate by Mrs May, but it was especially repeating the red lines that we know already."
Mr Verhofstadt pronounced it was time to pierce over "slogans" and "soundbites".
Mr Farage also used his time in council to complain that the UK was incompetent to finish a trade understanding with the US while it stays in the transition period.
"In this USA brawl we now find ourselves trapped, impotent, incompetent to act," he said.
"We need to be free. We voted Brexit. We voted to make the own trade policy, the own trade decisions."
He continued to contend "we could do a understanding with America in 48 hours", which was met with laughter.