Baroness Jenkin of Kennington steady the word "f****** Tory c***" as she supposing an instance of denunciation meted out to one Conservative carefree at last year's General Election.
Speaking in a House of Lords discuss on the role of social media, Baroness Jenkin told peers: "During the election campaign in June, the Ealing Central and Acton Conservative claimant was met daily outward her home by a vast organisation of Momentum and Labour activists yelling at her.
"I quote – and greatfully pardon the unparliamentary denunciation and retard your ears if you are supportive or simply annoyed – yelling 'f****** Tory c***'.
"This immature lady has a immature child. How can this be excusable and how does this not deter other mothers from stepping up?
"Her activists and her volunteers were customarily squabble at. They told an Asian romantic that she deserved to have her throat cut and be in the belligerent for being a Conservative and much, much some-more – generally on social media."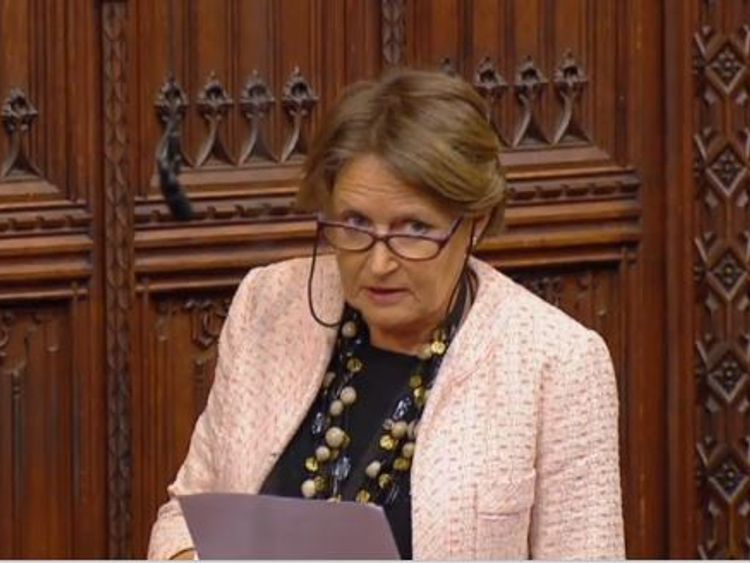 Baroness Jenkin's grant appears to be the first time the word "c***", customarily regarded as the many descent in the English language, has been spoken in the story of the House of Lords.
As co-chair of the Women2Win group, Baroness Jenkin encourages and supports womanlike Conservative possibilities to mount for election.
She said: "Standing for election and open office, for whatever domestic party, should be recognized and distinguished as a noble, fair and obliged movement to take.
"This violent poise is fuelled by the anonymity that social media platforms provide."
Baroness Jenkin insisted "online platforms have a shortcoming to play their partial in preventing" such abuse in future.
She highlighted a new "worrying" exploration by the Committee on Standards in Public Life, which found Conservative possibilities were significantly some-more likely to be subjected to danger than those from Labour.
The Conservative counterpart also highlighted a Fawcett Society consult which showed many women did not report online abuse as they did not design any movement to be taken.