The Foreign Secretary met with Iran's unfamiliar apportion Mohammad Javad Zarif on the sidelines of an general limit on Thursday.
Posting on Twitter after the meeting, Mr Johnson suggested he had "raised all the Iranian dual-national consular cases" during the pair's talks.
Mrs Zaghari-Ratcliffe, a British-Iranian national, has been detained in Tehran given being arrested in Apr 2016 as she attempted to return to the UK after visiting family.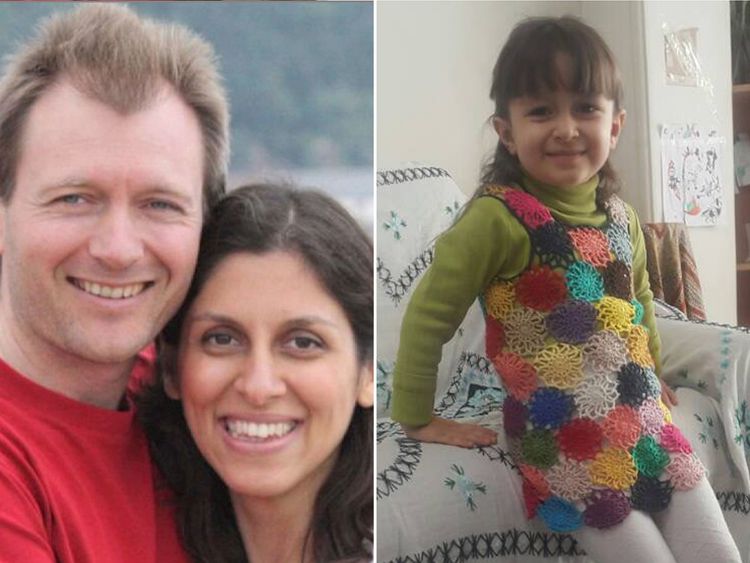 Last month, Mr Johnson trafficked to Iran to plead the 39-year-old's case with Mr Zarif.
It followed outrage at the Foreign Secretary's mistaken explain Mrs Zaghari-Ratcliffe was training reporters in Iran before to her arrest, which sparked fears the mother-of-one could face a longer jail sentence.
Mr Johnson was forced to apologize for the gaffe.
Mrs Zaghari-Ratcliffe's husband, Richard Ratcliffe, recently suggested his wife is "close" to returning home – after she was done authorised for early recover – but saw his hopes of her leaving jail in time for Christmas dashed.
Mr Johnson also used his assembly with Mr Zarif to lift the diagnosis of the BBC's Persian service, adding on Twitter: "UK continues to press for the regard of human rights and press leisure in Iran."
The span met in Brussels after they both trafficked to the Belgian collateral for wider talks on the Iran nuclear deal, along with France and Germany's unfamiliar ministers and the EU's unfamiliar affairs arch Federica Mogherini.
After the summit, Mr Johnson suggested European nations were "unanimous" in a "determination to safety the understanding and tackle Iran's disruptive behaviour".
The Joint Comprehensive Plan of Action (JCPoA), was adopted in Jan 2016 and curbs Iran's nuclear capability in return for the easing of mercantile sanctions against Tehran.
However, its future has been thrown into doubt after US President Donald Trump refused to continue to back the deal.
Speaking in Brussels, Mr Johnson challenged those who criticize the agreement to "come up with a better solution since we haven't seen it so far".
"I don't consider anybody so distant has constructed a better alternative… as a way of preventing the Iranians from going forward with the merger of a military nuclear capability," he said.