Ealing Central and Acton MP Rupa Huq and Manchester Gorton MP Afzhal Khan were both sent questionable equipment on Tuesday.
Ms Huq suggested one of her staff members was sent to hospital after doing an "irritant substance" but was after discharged.
Meanwhile, Mr Khan's parliamentary bureau was evacuated due to an unopened questionable package that was after found to poise no risk.
Both MPs spoke of a "pattern" of Islamophobic poise behind the incidents.
It comes after two people were sent to hospital as a precaution on Monday as police assessed a package sent to the bureau of their Labour co-worker Mohammad Yasin, MP for Bedford and Kempston.
A fourth Labour politician, Bethnal Green and Bow MP Rushanara Ali, suggested she had non-stop a "threatening letter" on Monday job for attacks on Muslims.
A parliamentary orator said: "The police are questioning the calm of the letters to brand any intensity link."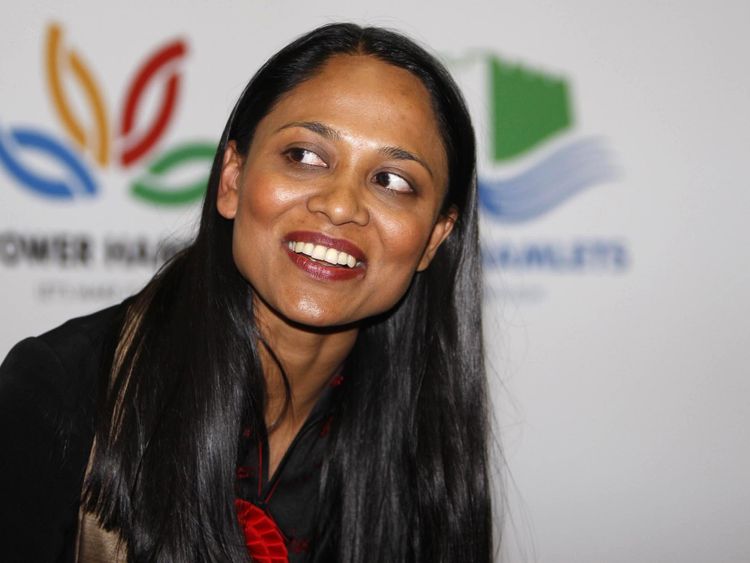 Ms Huq posted an picture on Twitter of the minute sent to her, which outlines a points-based rewards complement for Islamophobic attacks as partial of a "Punish a Muslim Day" on 3 April.
Counter-terror officers are now questioning reports of identical letters in Yorkshire, with social media users also having reported receiving the letters in Birmingham and London.
MPs debated the wider reports of the letters in Parliament on Monday.
Ms Huq branded it "totally unacceptable" for Muslim MPs to accept such correspondence, while Mr Khan, nonetheless stating he had not perceived one of the extremist pamphlets, said: "Clearly this is partial of a settlement of Islamophobic poise with the 'Punish a Muslim Day' letters being sent to members of the open and to my associate Muslim MPs".
Commenting on the reports of hatred letters, Theresa May's orator said: "The Prime Minister is transparent there is no space for racism, danger or extremism in the country or in parliament, so of march the reports are concerning.
"The police are questioning this and it's right we let them do so."
Labour personality Jeremy Corbyn described the "disgusting hate-filled letters" as "utterly contemptible".
"Labour is committed to rebellious Islamophobia and anti-Muslim hatred crime, as good as all other forms of bigotry, injustice and xenophobia," he pronounced in a statement.
"Those that find to order us will find that the country is joined in mutual respect, unapproachable of the farrago and prepared to strengthen the shared future.
"Today we mount together with those confronting this sinister Islamophobia, to show them support, caring and solidarity".
Confirming the occurrence in Parliament on Tuesday, the Metropolitan Police said: "Police were called at 9.49am on Tuesday, 13 Mar to reports of a questionable package at Norman Shaw Buildings, Victoria Embankment, Westminster.
"Specialist officers are on stage and the package is being assessed.
"The London Ambulance Service are on scene. A man has been taken to hospital as a precaution.
"No depletion has taken place. A second package at the same plcae is also being assessed."