The former UKIP personality electrified the Brexit discuss on Thursday by suggesting a second in/out opinion on EU membership should be held to "kill off" the issue.
His comments were fast seized on by pro-Remain supporters, while distinguished Brexiteers cursed Mr Farage's intervention.
The heading Leave supporter after used his LBC Radio show to offer a some-more minute reason of – and an apparent backtrack on – his startling remarks, as he urged Brexiteers to prepared for "one last thespian battle".
Mr Farage, who leads a organisation of eurosceptic MEPs in the European Parliament, claimed his assembly with the EU's arch Brexit adjudicator Michel Barnier on Monday had stirred his comments.
"I haven't reached this end absolutely or simply but my assembly with Barnier assured me we are not going to get a good understanding and Parliament isn't going to accept it," he said.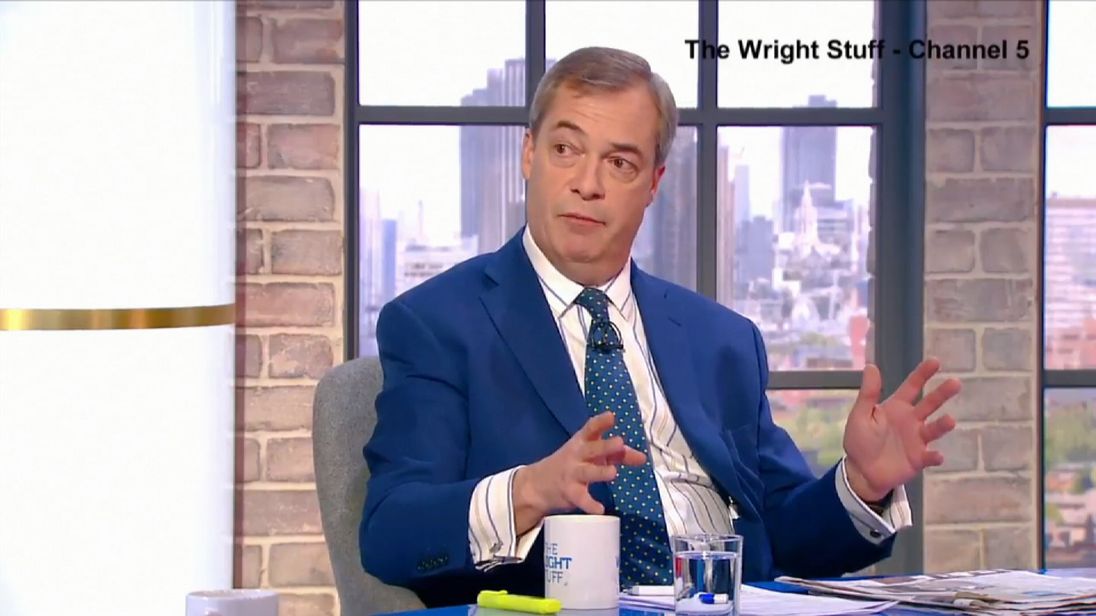 Last month, rebel Tory MPs forced a better on the Government to secure a "meaningful" opinion on the final exit understanding concluded between Britain and the EU.
Mr Farage suggested, if Parliament deserted a Brexit agreement, then "both the Commons and the Lords may good do all they can to put us by a second referendum".
In an interest to Brexit campaigners, Mr Farage added: "I'm observant greatfully get yourselves ready, there may good be a second referendum on this.
"This is meant to be, actually, a wake-up call to Leavers.
"I honestly trust we must prepared for the probability of a second referendum either we like that awaiting or not."
Prominent Remainers such as former primary apportion Tony Blair, ex-Liberal Democrat personality Nick Clegg and Labour counterpart Lord Adonis have all formerly called for a second Brexit vote.
Mr Farage added, if a second EU referendum were to be held, he is "confident" Leave would win with a "bigger" infancy and the pro-Brussels contingent would be sent "into outdoor space".
But, a new ComRes check for the Daily Mirror revealed, if there were a second EU referendum, 55% would opinion to Remain and 45% to Leave.
Yet, only 43% of the 1,049 people asked were in foster of a fresh vote, with 51% against and 6% responding "don't know".
James McGrory, executive executive of pro-EU Open Britain campaign, said: "It looks like the worm is starting to turn.
"In a mature democracy like ours, the will of the people can and does change and the British open have every right to keep an open mind about Brexit as new contribution continue to emerge."
Earlier on Thursday, Mr Clegg posted on Twitter: "I determine with Nigel", while Lord Adonis commented: "Farage wants a second referendum. Bring it on!"
Downing Street insisted there will not be a second EU referendum.