After Theresa May forked the finger of censure at Moscow for the poisoning of former spy Sergei Skripal and his daughter Yulia, the Labour personality was met with cheering from MPs as he was accused of party domestic point-scoring.
Mr Corbyn, responding to the Prime Minister in the House of Commons, called for a "decisive and proportionate" response once an review by counter-terror officers in Salisbury has been completed.
He combined this should be "focused on shortening conflicts and tensions rather than augmenting them", revelation MPs: "Let us do all we can to safeguard this never, ever happens again."
Earlier, the Prime Minister betrothed to return to the House of Commons this week to refurbish MPs on Britain's response to the attack, once the Russian supervision has supposing its response by the finish of Tuesday.
However, Mr Corbyn seemed to advise the UK's response should not embody the slicing off of tactful ties with Moscow.
"We need to continue seeking a strong discourse with Russia on all the issues now dividing the countries, both domestic and international, rather than simply slicing off hit and vouchsafing the tensions and groups get worse and, potentially, even some-more dangerous," he said.
Mr Corbyn stirred some-more debate when he highlighted Russian-linked donations to the Conservative Party, as suggested by the Sunday Times at the weekend.
He said: "We're all informed with the way outrageous fortunes, mostly acquired in the many indeterminate resources in Russia, infrequently connected to rapist elements, have finished up sheltering in London and trying to buy domestic change in British party politics.
"There have been over £800,000 worth of donations to the Conservative Party from Russian oligarchs and their associates."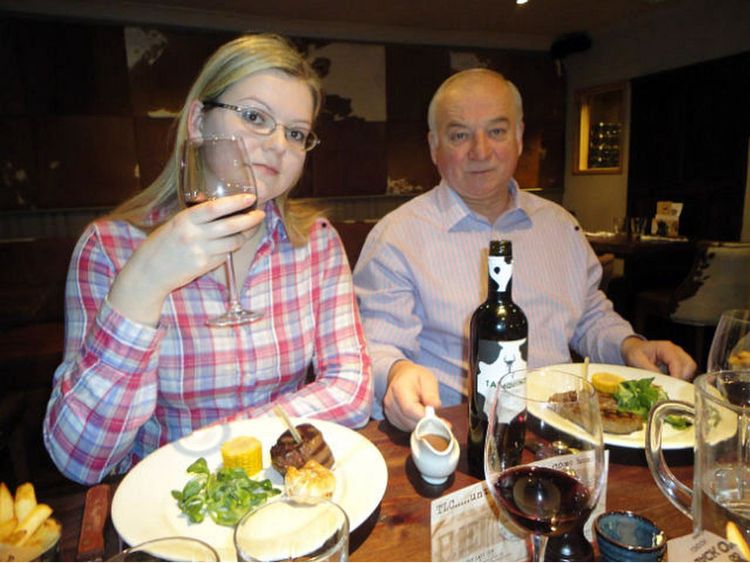 The remarks were met with shouts of "you are a disgrace" from the Conservative benches, while Mr Corbyn also faced calls of "shame" as he sat down at the finish of his comments to MPs.
The Labour personality also challenged the Prime Minister to back due Labour changes to legislation now going by Parliament, which could give Britain so-called "Magnitsky" powers to permit unfamiliar officials.
Later, as backbench MPs asked the Prime Minister questions about her statement, the Labour personality came under attack from those critics within his own party.
Ex-Labour shade chancellor Chris Leslie insisted it is "just not appropriate" to take "party domestic differences" when "our country is potentially under attack".
His Labour co-worker Mike Gapes particularly announced "all MPs must mount together", as he branded the Salisbury poisoning "an act of terrorism".
Former arch secretary to the book Liam Byrne also resisted party politics to pointedly benefaction a summary of unity.
He said: "The Prime Minister should know that if by Wednesday she concludes we are indeed embattled, she'll find both togetherness and solve opposite this House in confronting down a common threat."
And former shade ride apportion John Woodcock, who has formerly settled he could not support Mr Corbyn as primary minister, seemed to advise the Labour personality in Number 10 would bluster the UK's inhabitant security.
He said: "The turn of resilience uttered by the Prime Minister in the cover currently has been many years in coming but it is hugely welcome.
"Indeed, it would put the inhabitant confidence at poignant risk if we were led by anyone who did not know the sobriety of the hazard which Russia poses to this nation."
Tory MPs also supposing a strong response to Mr Corbyn's comments.
Former Conservative personality Iain Duncan Smith praised Mrs May for "rising to this occasion" and combined many MPs wished Jeremy Corbyn had "abandoned party politics and finished just the same" with his response.
Fellow Tory Johnny Mercer, job out Mr Corbyn, described how he had "just seen the many ashamed moment we have seen in the House of Commons in my time to date."