Family crony John Plews told Sky News that Bowen died on Wednesday morning with his wife Phyllis by his side.
"He upheld divided very peacefully, she was with him. We are all shedding a tear. It wasn't totally unexpected, he's been ill for several weeks in hospital," he said.
Bowen achieved cult standing in Bullseye, a diversion show where contestants threw darts and answered simple ubiquitous believe questions to progress.
We are ravaged to announce that the crony Bullseye presenter Jim Bowen has upheld away. Our adore and thoughts go out to Jim's family.
Thank you for all the memories Jim, you will be severely missed.

Andrew Laura Wood
x pic.twitter.com/2ONzDlzptF

— Bullseye (@BullseyeTVshow) Mar 14, 2018
His catchphrases, such as "super, smashing, great", "let's see what you could have won" and "you can't kick a bit of Bully" done him a domicile name.
The show, which ran between 1981 and 1995, was watched by over 12 million viewers, and was generally renouned among students.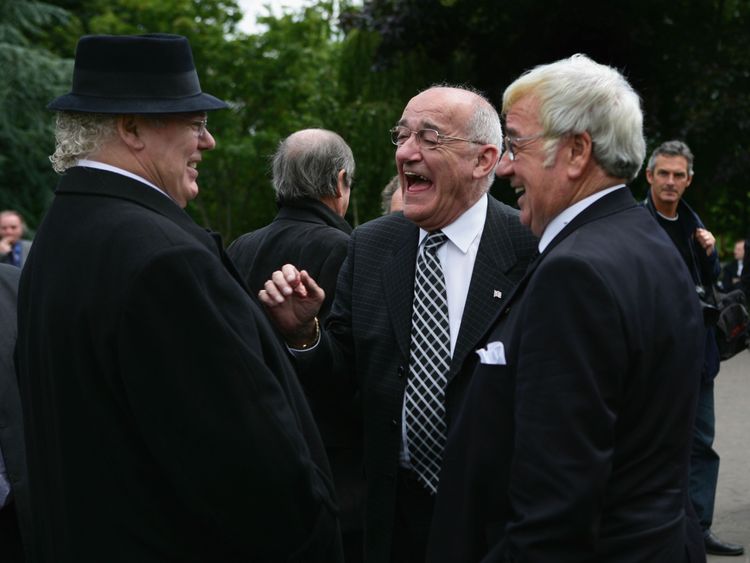 It captivated a rise assembly of almost 19 million viewers on Boxing Day 1989.
Born Peter Williams in Heswall on the Wirral in 1937, Bowen was adopted as a baby by Annie and Joe Whittaker from Clayton-le-Moors, Lancashire, holding the name James Whittaker.
At 15 years old, having left Accrington Grammar School, he worked as a dustman in Blackburn for a brief time and finished inhabitant service before apropos a PE teacher.
At training college, he met his future wife Phyllis and they married in 1959. They after had two children, Susan and Peter.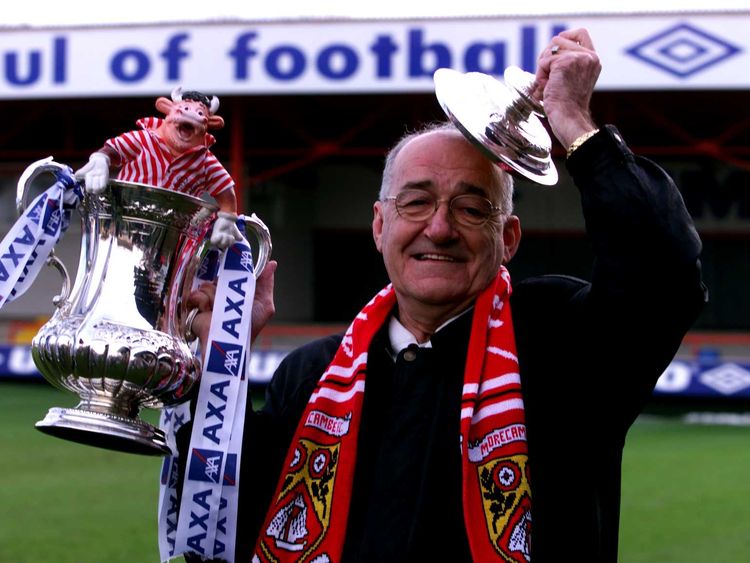 He rose to turn a emissary headmaster but a army in pledge dramatics gave him a lust for being on stage.
In the 1960s he switched careers and took up stand-up comedy under the theatre name Jim Bowen and shortly finished up behaving on television.
As good as Bullseye, Bowen also had a series of TV behaving roles, including in Last Of The Summer Wine, Muck And Brass, Jonathan Creek, The Grimleys, and the second series of Peter Kay's Phoenix Nights.
He also presented a morning show on BBC Radio Lancashire from 1999 to 2003.
In 2011, Bowen, also famous as Alf in the Tetley Bitter adverts, pronounced he had schooled to "appreciate all the things in life" after pang two strokes.
In 2005, 2007 and 2008, he seemed at The Edinburgh Festival, with a show featuring tales about his time in show business and Bullseye stories.
Actor Will Mellor has paid tribute, tweeting: "Sad news about Jim Bowen! Ya can't kick a bit o bully!! #RIP."