An inquisition has listened that actor Terence Beesley, who had seemed in TV dramas including Victoria and War And Peace, was found in a automobile in his garage in Somerset on 30 November.
The coroner conspicuous he had listened no justification "to prove because Mr Beesley took the act that he did".
Ms Jensen, 48, who had been in hold with her 60-year-old husband by content and email on the day he died, found him when she arrived home and called the emergency services.
Paramedics tried to revitalise Mr Beesley at the skill in Camerton, nearby Bath, but he was conspicuous passed at the stage at 6.03pm.
In a matter review to Avon Coroner's Court, Ms Jensen conspicuous she had been "extremely shocked" by what had happened and would "never forget it".
"Terry and we had been together for 18 years but we had no thought he was able of what he did," she added.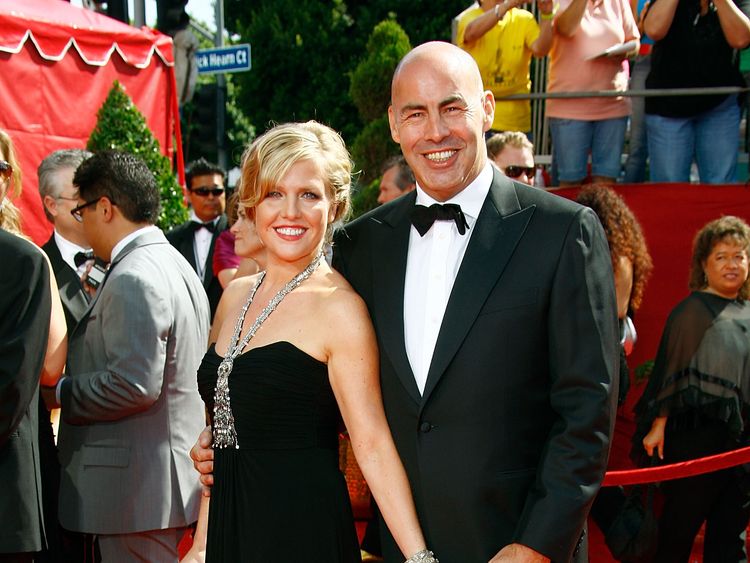 The couple met in 1999 while operative on a prolongation of King Lear.
They had a child together two years after marrying in 2007 and lived in London and Los Angeles before moving to Somerset.
Ms Jensen, who played Christina in the US show Ugly Betty, described her husband as outgoing, observant he had many friends.
He played Derek Branning in EastEnders, as good as appearing in Casualty and The Bill.
His GP, Dr Sam Robinson, conspicuous he had "no past medical story of any mental health issues".
Coroner Peter Harrowing resolved that Mr Beesley's death had been as a outcome of suicide, with the medical means of death CO monoxide toxicity.
"There is no justification that we have listened to prove because Mr Beesley took the act that he did but in any eventuality it is not my duty to answer the doubt because Mr Beesley competence have taken that act," Mr Harrowing said.
"Mr Beesley knew that his wife and immature child were not at the residence and he would not be disturbed… we am confident over reasonable doubt that Mr Beesley done a counsel act."
:: Anyone feeling emotionally unsettled or suicidal can call Samaritans for help on 116 123, or email jo@samaritans.org in the UK.